Stays that include the following days require a night minimum: Fri, Sat
Sorry, but the dates you selected require a night minimum stay. Please adjust your search and try again.
Frequently Asked Questions
Meridian Plaza Vacations
We are happy to answer any and all questions you may have about your upcoming vacation. Please take a look at our frequently asked questions section for answers first. If you still have questions, please call and speak to one of our knowledgeable reservation agents today!
Where is the Check-In Office located?
The Check-In location is at Atlantica Resort which is located at:
1700 North Ocean BLVD, Myrtle Beach, SC 29577
GPS Coordinates:
33.6974957,-78.8733746
---
How do I access WiFi?

All suites have access to Wi-Fi. Please contact the front desk for connection instructions.
---
Parking Pass - Why are we only issued ONE parking pass per vacation rental?
Due to HOA restrictions and limited parking,
ONLY ONE parking pass
is issued per suite at Meridian Plaza. Upon check-in, guest will receive ONE hanging parking pass. At the end of your stay, we require that you return the parking pass to the check-in office upon your departure. Failure to return the parking pass will result in a
$50 charge
.
---
Where can I take trash?

Our trash receptacle is located at the rear of the Ground level of our parking deck.
---
What is the standard linen setup?

Four towels, 2 hand towels, four wash cloths, one set of sheets for each bed.
---
How do I receive more towels/washcloths?

Contact the front desk for additional terry goods.
---
What toiletries are provided?

Toiletry items are provided as an initial setup only, and are not replenished. Standard single use shampoo & bar soap, hand / body lotion, two rolls of toilet paper, and a box of tissues. Kitchen will have two dish towels, two dishwasher packs, and a roll of paper towels.
---
How do I receive more toiletries?

Due to the large area our staff must cover, we cannot guarantee being able to replenish every request for restocking toiletries. There are several area grocery stores within a very short drive, and we suggest guests purchase what they need above the initial setup.
---
Where are the pools?

A pool and a hot tub are located outside on the beach side of the building. A pool and a hot tub are located inside on the Ground level of the building.
---
Are Motorcycles/Trailers/Recreational vehicles permitted?

Motorcycles are permitted. Trailers / Recreational Vehicles are NOT permitted. However, trailers can be parked in the city garage located on 9th avenue at a daily rate (park at your own discretion).
---
Are these suites pet friendly?

Pets are not currently allowed at these rentals. Failure to abide by these guidelines (and those set forth by the pet friendly policy) may result in additional fees.
---
Are these suites non-smoking?

Our entire property is non-smoking. Smoking is allowed on either side of the building on the beach access sidewalks.
---
Who should I contact with after hours emergencies?

In the event of a fire, medical emergency, or danger, please call 911. For after hour emergencies please contact the Atlantica Resort front desk at 843-626-9192.
---
What does the damage waiver fee cover?

The damage waiver fee covers non-negligent damage done to the suite. Intentional damage or damage due to negligence is not covered by this waiver. Damage done over the coverage offered by the waiver will result in charges to the credit card kept on file.
---
What if I decline the damage waiver fee?

If you decline the damage waiver fee, upon arrival we require a credit card pre-authorization as a security deposit for all reservations. Stays of less than seven nights require a $100.00 deposit and stays of seven nights or more require a $250.00 deposit. After a departure inspection confirms no damage to your rental property this security deposit will be released within 5-7 days of departure. Cash deposits are accepted but are refunded via check that can take up to 4-6 weeks from departure.
---
What is your do not disturb policy?

Your Health and Safety is of utmost importance, therefore, if the "Do Not Disturb" sign remains on your door for an extended period-of-time and we are unable to contact you, we may knock on your door and if no answer, enter your room to determine your well-being. Please understand it is not our intention to disturb guests during their vacation, however, we reserve the right to enter rooms to check on the safety and security of our guests and property as well as to perform maintenance and repairs.
---
Do all suites have a Sleeper Sofa?

Unfortunately not all suites at Meridian Plaza have a sleeper sofa. Suites that do have a sleeper sofa are available by request and availability only. Please note that there is NO GUARANTEE your suite will have a sleeper sofa.
---
What is the cancellation policy?
Should you need to cancel, the policy is as follows:
The advance deposit is 100% refundable if a reservation is canceled up to 14 days prior to the scheduled arrival date.
Reservations canceled within 14 days of the arrival date can reallocate the advance deposit funds toward future dates within one year of the original stay dates. Please note that changes to the reservation will be subject to availability and any room rate differences.
Guests who do not arrive on their scheduled arrival date and fail to notify the resort of a change to their stay dates, therefore acknowledge forfeiture of advance deposit funds.
For Monthly Rentals Only: All deposits are due at the time of booking. Full amount of the deposit is non-refundable. No changes to the dates of arrival are permitted within 30 days of arrival. Payment of full stay is required upon check in. There will be absolutely no refunds on early departures. Additional requirements for winter rentals do apply.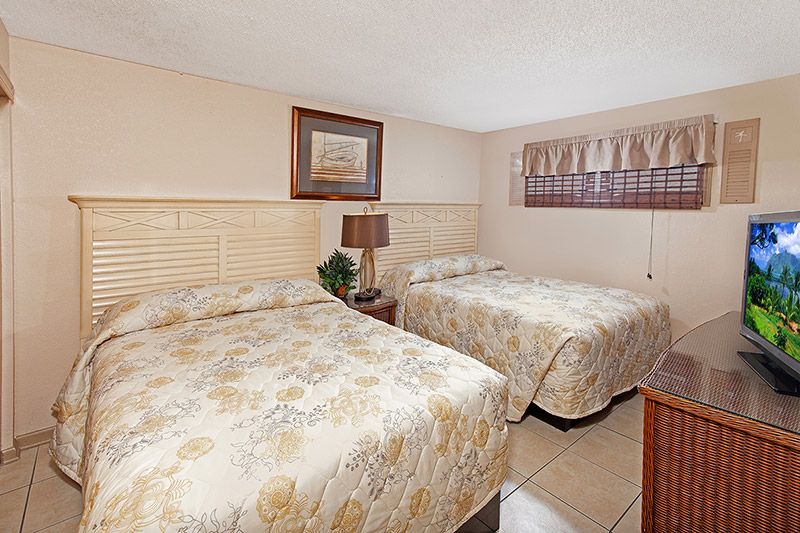 Ocean View Double Suite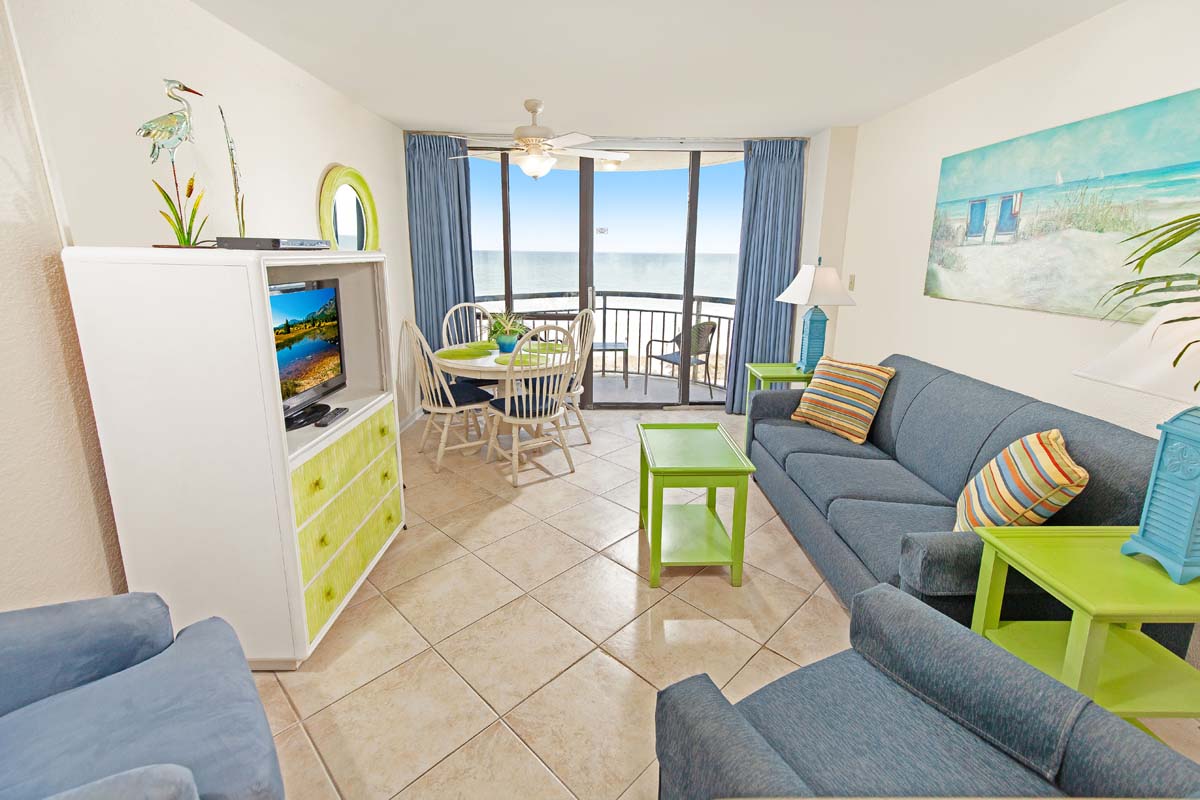 Oceanfront Double Suite