Welcome To The Meridian Plaza
By Beach Vacations

Welcome to Meridian Plaza by Beach Vacations, an all suites hotel. These vacation rentals are ideally located beachfront, right in the heart of Myrtle Beach. Meridian Plaza offers the perfect beach escape. Enjoy the ocean breeze from your own private balcony or walk straight out onto the pristine sand of Myrtle Beach. Offering Spacious One Bedroom Suites, Meridian Plaza Myrtle Beach creates an unparalleled vacation experience. We invite you to relax and enjoy all that Myrtle Beach has to offer. Meridian Plaza is conveniently located near many of Myrtle Beach's top attractions, golf, shopping and restaurants. Whether your vacation includes a golf outing, relaxing on the beach or by the pool, or a stroll along The Myrtle Beach Boardwalk - the Meridian Plaza is the perfect gateway to it all.
PLEASE NOTE:
The Check-In location for Meridian Plaza Vacation Rentals by Beach Vacations is at our Myrtlewood Villas office located at:
1410 48th Ave Ext. N, Myrtle Beach, SC 29577
GPS Coordinates:
33.735668,-78.861481
If you need assistance in finding the check-in office, please call the Myrtlewood Villas front desk at
843-913-4437
.
Escape to the Beach at The Meridian Plaza this year with great packages & specials for any size group. Click one of the specials below to view more details or check out the Meridian Plaza specials page for a complete list of packages.
Spring for the Beach
Winter Escape
Rental Management Services
As a condo owner at Meridian Plaza Myrtle Beach, you possess one of the finest family vacation spots in Myrtle Beach. One way to make the most of your condo is through rental management. By partnering with Beach Vacations, you can rest assured that we will look out for the best interests of both you and your guests.
One of the greatest ways that we can assist you is through our extensive and comprehensive marketing plans. Beach Vacations has over twenty years of experience in helping owners maximize their property's earning potential, and our multi-faceted marketing strategies produce results. We believe that the success of our agency depends on the subsequent success of our partner property owners, and it is our hope that you will be the next to benefit from our property management services. To get started on a great partnership with Beach Vacations, or to discuss these ideas further contact our
Director of Business Development today
.
Located in the heart of Myrtle Beach, Meridian Plaza offers guests a wide range of activities in the Grand Strand area. Check out the latest with the Meridian Plaza New & Blog Center.

The Myrtle Beach Food Truck Festival Returns With More Food and Fun

Dinner with a View: The Top Oceanfront Restaurants in Myrtle Beach

Celebrate Celtic Heritage at the Saltwater Highland Games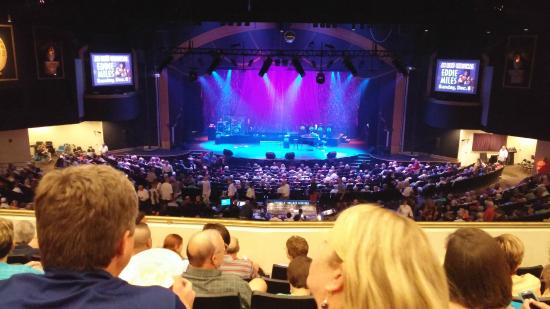 Alabama Theater
This plush, 2,000-seat theater is the setting for some of the best concerts and shows in town, as well as a top-notch variety show called One. The list of entertainment legends who have graced this stage includes George Jones, Bill Cosby, Charlie Pride, Loretta Lynn, Roy Clark, The Coasters, The Platters, The Drifters and the auditorium's namesake, Alabama.
Read More